Nivîsar
Gotûbêja zorengê ji bo Piştrastkirina nasnameyê (5)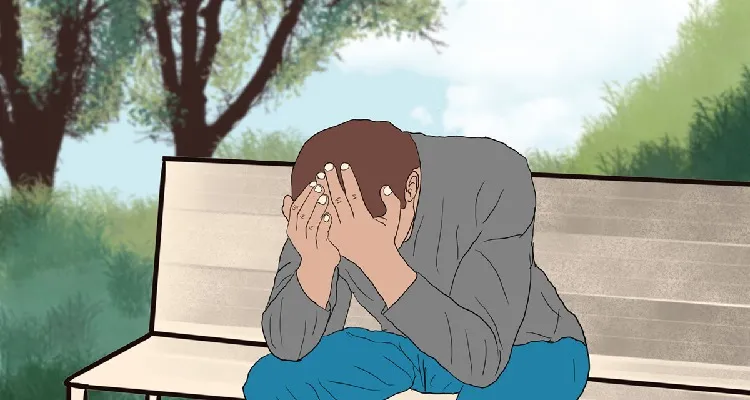 ji berjewendiya wêranî û windabûna rê, ji ber ku sertî li rojhilata navîn bû nimûneyekê ji pêşesazîkirina tundirewî û milhûriyê re.
Rêber Hebûn
Sirûşta şer li çiyan ew giyana a bi maf ve girêdayî berz dike di derbarê gera ji bo jiyana baştir de ji derveyî hewayên sitemkarî û tîjandinê ve.
ji ber seyrana hewildanê ji pariya nên û bergiriyê li hember leşger û sirûşta işk ve ev hemî erk zehmetir dike, hewildana ji bo dîtina nirxekî ji cengê re nepenî ye, û gera ji bo rizgariya naverokî mîna hewildana biservebirina derziyekê di komek aş de ye.
Koçberîbûna ji bêzariyê ve derdikeve mîna hestkirina bi mestiya zorê a ji derdekî pirrû encam dide û mîna hevdû dibe bi derbasbûna wê ve di kûrahiya mirov û hûrbiniyên jiyana wî de, li gel wê Hîgil dibîne ( Ew qutbûn cidabûna henasa mirovî ye û sabareke giyanî ji hebûn wî re ye mîna jîndarekî civakî ) û em li vir dibînin di cihekî din de dibêje : (ew liberdînana mirov ji serxwebûna xwe yê xweserî re ye û yekbûna wî bi naveroka civakî re.)
Ev diyarkirineke ji rewşa çekdaran re yên dev ji xweseriya xwe berdabûn beranberî têkveçûna bi pirsgirêkê ve û armanca ya ji bo wê civiyabûn, windakirina jiyana pêfêrbûyî û asayî ji ber serkotkirina rêbazbûyî yê desthilata totelîter pêkanî û ji mandelekirina nasnameyên gelan bîngehekî ji xwe re dîtibû ji bo qayimkirina desthilata xwe û ev yeka hîşt tofên serkotbûyî bi çareyên din biramin taku li hember êş û sertiyê ve bi sertiyeke dijhev ve şer bikin ,mîna derbirînekê ji pêvdiviyên xuristî û pêdiviya bi serxwebûn û rizgariyê ve ji pêrewiyê re mîna têgehekê û ricîmeke heyî.
Li gel wê ti guhertin ji naverokên nexweşiyên civakî re nîne , ji ber zikmakê wê derdê desthilatî ye,û bi palpiştina li ser vê yekê çi geşepêdanek di kêşeya mirovê nediyarkirî li rojhilata navîn wê çênebe dema sertiya pîroz bête nûkirin bi palpiştbûna li ser deqa olî ya şaxdayî bi şîroveyan ve ta bibe cil û bergekî ji deshilat û civakê re di eynî demê de.
Ji ber vê divê rola mirovê zanyar bête danasîn di nav wê zorenga işk de di navbera hêzên yên dixebitin li ser mirandina wijdana berketî li cem cemawer û hêzên yên dixebitin ji bo rakirina badanka mayînan di civakên yên zehmetiya bendan dikşînin,bi rakirina bask û bendan ji ser hişên hişbirî bi derziyên pîroziyê ve, derbasî milhûriya a civakan dehfdabû li zorengên vala hest û meraqên hêzên herêmî livandibûn bi fermanekê ve ji aliyê hêzên derveyî yên di van welatan de mêtingeriyên xwe yên kevin dîtibûn û bi rengekî nû ve wana nûjentir dikin, û jihevkirina dewletan û parçekirina parçebûyî mîna destikekê ye ji hebûna wanî ne rasterast re, li gel wê zordariya bi rêk û pêk ve kînan dibişkivîne û berketî û raberiyên takekesan têkdibe, û wan dehf dide berû zorengên civakî desthilatî qet ranaweste.
Pirbûna rengên zordariyê gelek hevgarî derdixîne holê , û dibe ji kiryarê kurdistanî re navdariyek, û ev bû riwê giştî ji jiyaneke re bi zoreng û hevketinê ve cîtengbûyî, ji ber xwestina van ricîman ku sertî û terorê belav bikin bi rêyên ku peywendiyên civakî ve hildiweşînin û qurbaniyan zêde dikin, tiştê ku dihêle sazî û civakan parçe bibin li gel roxandina baweriyê di nav xwe de, di vir de karê mêrên ayendê pir dibe di qeyseriyên van desthilatan de ji ber rolên wan xurt û bi bandor ve ji rewakirina zordariya pîroz ve, û parçekirina çi tiştê ku dihêle aramî û hevgirtina malbatî û navçeyetî çêbibe, ta têgeha hatinrêzê rastî neyarkirin û gumanê were ji aliyê qata yê movikên jiyanê tev de desteser dike ,berhinde vexwendina ji sertiyê re bi bihaneye parastina bîrdoziyê ew destika gerentor e ji hebûna milhûrî û milhûriya dijhev re (dijberî) li gel wê em zoreng dibînin mîna amanekê ye di nav xwe de sertiya pir alî û hatinrêz kurtas dike, dihêle jiyan sehneyeke xwînî be , têde welat bi bobelatên yên ji cenga mirov li hember mirov encam dide dagirtî be, ji berjewendiya wêranî û windabûna rê, ji ber ku sertî li rojhilata navîn bû nimûneyekê ji pêşesazîkirina tundirewî û milhûriyê re.
Têr nake em bêjin ku hebûna gencêneyên av û petrolî ew sedem in ji hebûna desthilatên milûrî re, lê em dibînin ku ew ji cîgeha dîrokî ji sertî û zorenga olî û ragehî ve ye, ji bilî hebûna gellekî nêzî 55 milyonan e di nav çar dewletan û cîhanê de, ev hemî dihêle ku ew cih bi cengên navxweyî û herêmî ve çalak be , jê yê li kêlek dijî naye parastin û alozî ji hundirê wê ve dibişkivin û li deverên din tên e veguhêztin, deverên ku eynî alozî dikşînin, berhinde gîştpirsîna ya ku li herêma Kurdistana başûr(Îraq) 1 di Êlûna 2017 de gelê Ketelonî 2 dehf dabû ji gîştpirsînê re ji bo serxwebûna xwe ji Ispaniyayê ve wergrin, û giyana netewî li cem Iskutlendiyan û Filamenkan geş kiribû û ji bilî wan ji gelên yên li erdê xwe yên dîrokî dijîn bê ku sabareke dîrokî taybet ji bo wan hebe.
————————————
1- Kurdistana Îraq an herêma Kurdistanê bi Kurdî ,herêmeke Kurdî ye li bakûrê Îraqê dikeve û xwedan fermandariyeke fîdralî ye.
2- Ketaloniya : navçeyeke lî herî bakûrê rojhilata mîna girava Îbêrî dikeve, rewşa wê ya destûrî nakok e di navbera şanişîna Ispaniya yê a ku wê dibîne navçeyeke xwedî fermandariyeke xweser e hundirê sînorên wê û desthilatiya Ketaloniya yê xwe dibîne mîna desthilatiyeke serbixwe de.
6- Dîtinekê li Tirkî
Ne çareserîkirina pirsgirêka Kurdî li bakûrê Kurdistanê ew nîşana binveçûn û bêzariya desthilatên Tirkî ne, yên bi dû hevdû ve derbas bûn, bi hişmendiya mandelekirinê ve girtibûn û bi wê ve bi mafê Kurdî re dan û standinê kirin, û ev yeka ji wan re bû metirsiyeke bi saw ve an şevpesteke hertimî di hizran de derbas dibû.
Wisa bi wê hişmendiyê ve ew dever derbasî qonaxa demukrasiyê nabe bi hebûna gellekî hijmara wî 20 Milyon e, li ser sabar, wêje û taybetmendiyên xwe di welatê xwe de derbirîn nikare bike, ew welatê yê bibû dîlê hevpeyman û girtinheviyên navdewletî û herêmî, ji ber vê hebûna leşgerîtiyê mîna hişmendiyeke heyî li Tirkiya yê ew mîna xencerekî bi jehr e di pişta demukratiyê de, ne li Tirkî tenê lê li hemî rojhilata navîn.
Ev dihêle kêşe girs û berdewam şaxdayî be û tiştê divê bête nîşandan ku hewildanên ricîmên totelîter ji bo yekîtiyan di nav xwe de çêbikin ji bo beravêtina çi hewildanekê bi aliyê guhertin û gorîna demukratîk ve, wekî lihevkirina ricîmên Erebî , Tirkî û Farisî di derbarê serkotkirina rabûna Kurdistanî berve azadî û demukrasiyê bi rêya sazkirina rengekî ji rengên demukaratîbûna a nûnertiya wê nimûneya dewleta yekbûyî û ne navendî dike, ew ricîmên serkotker giraniya xwe didan belavkirina kedan û nemankirina wan li her parçeyekî ji perçeyên Kurdistanê ve, li gel wê gorîna Tirkî ji zanistdariya Kemalîstî ve yê hebûna gelên ne Tirk mandele dike pêşî gelê Kurdistanî , ta Islamiyeta Erdoxanî ya eynî rêbazê didomîne, ew mîna nîşaneke nêzik e ji girtina ew dewleta totelîter ta bighe jihevketin û hingemeyê .
Çi sûd heye ji xwarindina hewaya giştî bi tîjandina rehî ve?, ev yeka piştrast li hember hevjiyanê ye, û bêhtir rê ji lawaziya dewletan û jihevketina wana re vedike, berhinde belavkirina sertiyê û jiyankirina wê ew yek ji sedemên heyî ye ji zêdebûna aloziyên naverokî , rewşenbîrî û deronî ve ji civakên ne diyar ji rewşa xwe ve, li gel wê zanyarên wê derdên rengên dûrbûn û paşguhkirinê dikşînin, li gel wê dîtina aloziyên dewletan ku em mîna pîlaneke derveyî ye ew têkbirina rastiya zanîstî û reşkirina wê ye, ji ber ku ramana bîrdozî ya netewî an ragehî bîngeha xwe ji çand û bermaya pîrozbûna deqa olî ve wergirtibû,lê ev yeka pêdiviya xwe bi xwendineke babetî ve heye ta bête belavkirin, ta xelk bixwîne û lêkolîna rastiyên nehênî bike, lê tengavkirina takekesan û dehfandina wan bi mebest ve li pergalên ramana totelîter , mirov ji henasê xwe dûrxist,jibilî dûrketina ji babetîbûn û şîrovekirina kûr ve , û vexwarina çanda desthilatê û dîtina wê mîna çandeke pîroz pala xwe li ser piştgirteke olî û fermaneke xwedayî dide ,berhinde bêberiya zanînê di nav cemaweran de xuya dibe, roparta desthilata derbiderkirinê pê xweş dihatin û û ji nifşek ta nifşekî re pêman kirin, li gel wê aliya deronî a ji helçûn û hemdegiyê re bi roparta ne hênik re amade dibe, ji ber ku dikare cemawer bi rêve bibe dema bixwaze û wê bike êzing ji şerên desthilatê re, li gel wê bikaranîna Islama siyasî a netewî di siyaseta Erdoxaniya Tirkî de pala xwe dide li ser bicîkirina serkotkirinê li hember Kurdan ta xwestekên wan bi wergirtina azadî û demukratiyê ve bicî nebe, wekî em kedxwariya roparta ragehî li Îranê dibînin û ya netewî li Sûrî û Îraqê, ji ber vê yekê aloziyên naverokî ranawestin bi hebûna ceng û sertiya siyasî û rûkirina cemaweran berve diljêçûnê.
Girtinheviyên rehî têne nûkirin bi nûbûna roparta rêncbûyî û hajûtandî li ser işkiyê ji bo berdewamkirina desthilatê li ser hesab û xwestekên takekesan di jiyaneke xweş û baş de wek cîhana şarnişîn.
Ev yek me dehf dide pirsînê li ser kesê berpirs ji girsbûna vê girtinheviyê ve û nûjenkirina wê bi derbasbûna deman bê ku li ser bête rawestandin û çareyekê jêre jidil bête dîtin, lê em timî berjorkirinek û tîjandineke rehî dibînin bi encamê wê ve zêde qeliş û heldêr rûdidin ji rewşa mandelekirin û paşguhkirinê ve, ev yeka tûnêlekî tarî û şaxdayî saz kir, di eywanên desthilat û cemawer de û hewildanên desthilatê ji berdewamiyê re li ser şopa pêşiyên xwe berve avakirina bermaya serkotkirina rêbazbûyî.
Ev pêdara tundirew li hember serkotkirina tundirew e, mîna rêbazeke sirûştî ye takekes li ser diçin ji bo rabûna xwe û armanckirina rizgariyê li hember zorkariya bê hampa piştrast bikin , li gel wê zanyar bergiriyê li hember dijminê derve û hundir dike, û hewildana berzbûnê bi cil û bergê berger ve ji nirxê zanînê re tevî pêşbirka desthilatê û surişta derketinê û pîrozkirina serok li ser hejmara kesên dixebitin bi hemî dilsozî û pakî ji bo piştgiriya naveroka doza yên pê wê bawer dibin .
Ew dikevin û radibin û hebûna xwe piştrast dikin mîna komekî zordayî tevî pêkanînên xwe yên şeromk û hindik hundirê tevgerên yên li hember desthilatên milhûr radiwestin, herwiha ew şaneyên razayî ne hundirê cemawerên yên rastî paşguhkirinê tên li ser dirêjî deverên rojhilata navîn û li cihên yên têde sîstema totelîter serwer e.
Ew çalak dibin li gorî aloziyan, û dibînin ji parastina destketiyan yên sazbûn e bi derbasbûna serdeman ve pêdiviyeke zanyarî qayîm e û dibe bîngeha hevgirtina civakan û hevjiyana wan e bin siha civaka rabûyî yê xuya dibe di dema hingeme û xwînê de ta bikeve cihê civaka qirbûyî yê ji çanda desthilata fermandar û dijber ve mêtibû , herdû jî çanda dûrxistinê kedî dikin û ji roparta netewî a ragehî vedixun.
Ev yeka diyar dike ji rengên sîstemên serkotker li ser giyanê cemaweran li ser dirêjî deverên rojhilata navîn û welatên yên bi zimanê Erebî diaxivin.
Ev ricîm bûn mîna pasvan û cîgirekî ji bo parastina paşveçûna ramanî, siyasî û aborî û beşbirekî rewa ji gendeliyê re çax dû çaxekî.
Li gel wê em rojhilata navîn dibînin bi berzbûna têkoşîna gelê Kurdistanê mîna lêvrêjekê ji cengên navxweyî re, nayên seknandin bi sedema xwestinên kesên sûdwergirtî ên herêmî û navdewletî ve,mayîna wê meydana cengeke bîrdozî di kokên xwe de ji aloziyên herdû cengên cîhanî re vedigerin, yên bîçimên çerxa bîstan nuxumandibûn, li gel wê em bi sonda Eteturkî 1 ve biramin, yên li dora wê şagirtan her sibehê diciviyan, ta bi hevdû re wêna bixwînin:
( Ez tirk im, rûmetdar û xebatkar im, nimûneya min parastina bi çûk e û rêzgirtina mezin e, taku ez ji welat û netewa xwe bêhtirî xwe hez bikim, armanca min rabûn û pêşveçûn e, ey Eteturkê gewre, ez sond bi çûna li pêş dixum, li rêya ku te ji me re duz kiribû û vekiribû û pêkanîna armancên yên te ji me re danîbûn, wê hebûna min ji bo wêzimkariya hebûna Tirkiyê de be, çendîn ew şad e yê dibêje ez Tirk im.)
Bin siha vê nemûnebûna bêgur em hewildan û jimirnebûna desthilatê ji nezanîkirin û bumbekirina civakên xwe dibînin, bi rêya rûtkirina nirxên sirûştî ji naverokên wê ve û guhertina wêna li gorî rastiya wê bêgurbûnê û desteberkirina cemawer ta bibin kerî li dor peykerê yê zordar xwedî dike dizîvirin, guherandina welêt ew deverê dagirbûyî bi derbasbûna qonaxan ve taku bibe meydana girtinheviya bê dawî , mirovan bi baş û ne baş û şad û ne şadê xwe ve têkdibe, berhinde cemawer bi pîrozbûn û alîgirtinan ve dorpêçbûyî ne, ev dibe kelema herî metirsîdar li hember demukratîbûn û xweşiyê, bawerî bi nijadperestiyê ve û belavbûna wê rêya desthilatên milhûr in ji bo têkbirina gelan bi aloziyan ve, taku pûç bimînin û dûrî dema niha û pêşerojê bin.
————–
1- Mustefa Kemal Eteturk: 19.05.1881- 10.11.1938 serokê komara Tirkiyê ye 1923- 1938 , ew dameznerê Tirkiya nûjen e, rêberê tevgera Tirkiya yê niştîman e yê piştî cenga cîhaniya duyem rûda, bi encamê artêşa Yonanîstanê binkeft di cenga Tirkî – Yonanî de 1922, piştî vekişîna hêzên alîgiran ji erdên Tirkî ve Enqere bû paytext, û komara Tirkiya a nûjen hatibû damezrandin, cihnişîna Islamî hatibû têkbirin û zanistdariya dewletê hatibû raghandin, ew zanistarî û netewperest bû, siyaset û tewriyên wî bi navê Kemalîzmê hat e naskirin.
Bi vî rengî civak nikarin bi hevdû re bijîn ji ber ku nirxên nijadperestî a desthilatê bi derbasbûna dîrokê bûn olekî pîroz û mebesta min bi gelên dirindî ew nijadên fermandar in yên bibûn riwê rastîn ji Rojhilata navîn re, desthilatên dîrokî gerentî dabûn ku cemaweran bikin êzing ji cengên navxweyî re berdewam şaxdayî dibin ji bo ew koçberî û babidestî ji nirxên zanîn û şaristaniyê ve diyar bikin , ên zanyaran ji kevin ve wek mizgînî dabûn.
Ev dûrgeşteke ne hemta ye di navbera gellekî naxwaze neman û winda be û desthilateke rehî xwe dike her tiştî, li erdnîgariyeke bi xwîn, işkî, guhertina demugrafîk û weşandina tirsê xwe berfireh kiribû, herwiha artêşkirina bijardeyên barketî mîna parizvanê gundan li hember bijardeya ya ji bo azadiyê û rakirina milhûriya civakî şer dike, û di rewşên jiyana işk de hinirên takekesan belawela dibin û civak jihevdikeve, berhinde dewleta totelîter sûdê ji hebûna paşguhkirin, serkotkirin û azarkirinê dibîne ji berjewendiya rabûna berxweran ji kesên xwedî erd ve li gundewarên Kurdistana bakûr, desthilata leşgerî seweriya xwe li ser movikên jiyanê li Tirkî û Kurdistanê danîbû, têkoşîna zanyaran ya zehmet li gorî rehniya van rikberiyan hêmin nabe di warê siyasî yan leşgerî de bi rêya lêketinê bi dadgehên soraxvana kemalîzmî ya tundirew ve, li gel wê em zanyarê Tirk Ismaîl Bêşekcî 1 bînin ziman ê di sala 1971 de hatibû binçavkirin ji ber ku bindestiya Kurdistanê şermezar kiribû .
Herwiha zanyarê Kurdistanî Yeşar Kemal 1 ê kiryarên desthilata Kemalî dermafê Kurdistaniyan mehnegirtibû li gel wê di Adara sala 1996 de hatibû dadgehkirin, û bi encamê ve ketibû zîndanê û di vê derbarê de gotibû: ( Di vî welatî de ne demukratîbûn û ne yase heye.) herwiha bûyera zîndankirina berlementera Kurdistanî Leyla Zana ji ber ku sonda xwe ya zagonî bi herdû zimanan Tirkî û Kurdî gotibû, em ev lêketina sert di navbera parastvanên leşgerîbûna a nijadperestiya Tirkî ve bergekirî li hember çi kesekî Kurd bi armanca jêbirin û pişaftinê nasnameyê û tunekirina nîşanên cidabûna pêkhateyan li Kurdistan û Tirkî , ji ber ku koçberiya xweser ne babeteke bi takekes û cîhanên wî ya taybet ve tenê girêdayî ye, lê ew zorenga li ser erdnîgariyê nîşanên penaberiyê di navbera takekesan de nîgar dike, wana dixe di xelekên girtinheviyê de.
Siyaseta erda sotî ya ku dewleta Tirk birêve biribû bi sotina gundan û bumbebarankirina wana mîna ziwakirina deryayê ji bo qedandina masiyan.
————————-
1- Kesayetên Tirkî yên piştgiriya kêşeya Kurdî kirin, xebatker û Ekadîmisyen Ismail Bêşekcî di sala 1939- 1961 de, lêkolîneke meydanî li ser zimanê Kurdan û dîroka wan kiribû.
Masî ew xelkê wê erdê ne û şoreşgerên wê ne, ji ber vê tîbûn, birçîbûn û mirin kona xwe li Kurdistana bakûr vegirt , ji bo kuştina masiyan, wêrankirina naveroka binî ya Kurdistanê, taku di perîşaniyeke dijwar de bimîne, ligel kêmaniyeke diyar ji guzarîkirinan ve, herwiha dewlet bermayên dîrokî (Hesekêf) 2 wek nimûne wêrankiribû, ji bo têkbirina ked û destketiyên zanyarên pêşî yên li Mezopotamiyayê jiyabûn.
Cenga ji bo azadiyê nasekine, seyrana hewildanê ji bo jiyaneke baştir bi metirsiyên bi ziyan ve û zehmetiyên girs ve girêdayî ye, nexasim ku girtinheviyên xwînî pêvajoka takekesan bi aliyê jiyaneke baştir ve zehmet û nepenî dike, û nasîna henas ne tiştekî hêsan e bin siha hebûna sedemên rehetî û xweşiyê, lê ew ezmûn di çarçoveya girêktirîn rewş de pêktê , herwiha çêdibe naskirina xwesera takekesî ji nêzik ve bi rêya lêketina wê bi kelem û talîzokan ve, li gel wê Cêrmî Bintam 3 di xweşî û êş de dibîne mîna du rûdaneke babetî, lê Markîz Dî Sad 4 dibîne ku êş xwedan rewişt e, çaxa mirov rewşa ewlehî û saxlemiya tebatî winda dike, li rê ne digere ji bo pê sersaxiya xwe bike.
Em li vir dibînin dermanê koçberîbûnê di rûbirûbûna giştî de ye ji desthilata serkotker re û lawaziya berzbûyî di jiyaneke bi tirsê ve girêdayî.
——————
1- Kemal Sadiq Çûkcelî (Çûkcelî ji rengê Hêşinê Ezmanî ye) ew romannivîsekî Kurd e nivîskar û çîroknivîs e, ronbûn di sala 1923 de, ew yekemîn nivîskarekî Kurd e ji bo xelata Nûbil di wêjeyê de hatibû hilbijartin, di 28 Sibatê sala 2015 de koça xwe kiribû.
2- Bajarê Hesekêfê yek ji kevintirîn bajarên cîhanê ye, dîroka wî vedigere nêzikî 12 hezar sal.
3- Cêrmî Bintam: di navbera 15 Sibatê 1748 û 6 Hizêranê 1832 de jiyabû, ew zanistvanê zagonê ye û bîrnasekî Ingilîzî ye û çaksazekî yasayî û civakî ye.
4- Donata Elfûns Firanswa Dî Sad ( 2 Hizêran 1740- 2 Berçele 1814) şoreşgerekî Ferensî ye her wiha romannivîs e.