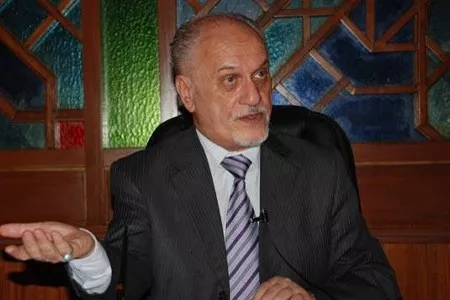 Hisên Şehristanî ku, di kabîneya hikûmeta Îraqê ya berê de wezîrê gaz û patrokê bû nuhajî şîretmendê serokê wezîrê Îraqê ye bo karûbarên enerjiyê, di hevpeyvîneke xwe de digel rojnameya Rşdawê gelek pirsên giring yên girêdayê siyaseta gaz û patrokê û nakokiyên navbera herêma Kurdistanê û hikûmeta federe ya Bexdayê de zelal dilke. Şehiristanî helwestên xwe yên negtîv li dor siyaseta gaz û partolê ya hikûmeta Kurdistanê diparêze û dibêje û ew rexneyên wî li dijî siyaseta herêma Kurdistanê ya di warê gaz û patrolê de dixizmeta xelkê Kurdistanê de ne "Gava rexneyan li hinek tiştan digirim, bawer dikim ev tişt xizmeta berjewendiyên gelê Kurd nakin."
Ev li jêr hemû hevpeyvîna Rûdawî digel Hisên Şehristanî bixwîne:
Bexda: Di nav 4 xalên kontrolê yên li pey hev û qayîm de ku li her yekê ji wan neçar dibûn dubare bikin ku em kî ne û ji ber çi hatine û diçin cem kê, piştî ku carekedin kamera, rekorder û çanteyan test dikin, carek bi riya segan û carekê jî bi amûra elektronîk. Di encam de li xala 4`an bi otomobîlekê bo koşkekê hatin veguhastin. Ji vir re tê gotin `Koşka Ednan` ku dikeve navçeya kesk li navenda Bexdayê. Piştî bendewariya nîv saetê, em diçin qata duyem û li wir Dr. Husên Şehristanî ev navê ku neyartiyê tîne bîra Kurdan çaverêya me dike bona sazkirina vê hevpeyvînê.
Rûdaw: Ramana piraniya Kurdan li ser kesayetiya we, ew e ku hûn li dijî her tiştekî ku di berjewendiya Herêma Kurdistanê de be, ev raman rast e?
Hisên Şehristanî: Ev dîtin zulmeke mezin tê de heye. Ez xwe weke hevsozê gelê Kurdistanê dibînim û ez bi xwe jî yek ji wan qurbaniyên wê rêjîmê bûm û sitembar baştir ji êşên sitembaran fam dike. Ev ji bilî têkiliyên malbatî ku birayên min jinên Kurd anîne, ez xwe weke mezintirîn berevan dibînim li mafên gelê Kurd. Gava rexneyan li hinek tiştan digirim, bawer dikim ev tişt xizmeta berjewendiyên gelê Kurd nakin. Bêtir têkiliya van gotinan bi girêbestên petrolê heye. Min daxwaza wê ya kiriye ku girêbest şefaf û eşkere bin û xelk ji wan bên agahdarkirin. Dixwazim petrol malê gel be ji dêvla ku şirket bibin hevbeşên me.
Rûdaw: Yanî ev dîtin ji ku hatiye?
Hisên Şehristanî: Dibe ku ev karê hinek siyasetmedaran be ku nêrînên min û wan nakok bûn. Dibe ku meseleya berjewendiyan be jî di van girêbestan de. Wan xelk wisa dane famkirin ku rexneyên min li girêbestên petrolê wek rexneyên li vejandina Herêma Kurdistanê ye, lê ev ne rast e.
Rûdaw: Rayedarên Herêma Kurdistanê we bi wê ya tometbar dikin ku herdem astengiyan li ber şandina derve ya petrola Herêma Kurdistanê çê dikin.
Hisên Şehristanî: Berovajî, par ez ku wezîrê petrolê bûm li gel berpirsên Wezareta Samanên Xwezayî ya Herêma Kurdistanê peymanek îmze kir bo şandina derve ya petrolê, Gulana 2010`an, lê wan bi xwe peyman cîbicî nekirin û bo Sibata 2011`ê paşxistin. Piştre razîbûn li ser şandina petrolê. Lê me got divê bi rêya yek sîstema niştimanî be û li gor nirxê sûka cîhanî be û dahata wê vegere bo qaseya hikûmeta navendî.
Rûdaw: Dosya gaz û petrolê di navbera hikûmeta federe û Hikûmeta Herêma Kurdistanê de heta îro daleqandî mane, ji ber çi?
Hisên Şehristanî: Reşnivîsa berê ya yasa gaz û petrolê ku di Sibata 2007`ê de peyman li ser hat kirin, bo parlamento hat şandin da bê pesendkirin, lê ji ber nakokiyên siyasî di nava parlamentoyê de nebû yasa. Niha li ser astê petrolê pêşveçûnên girîng li Îraqê derketine, lewma divê ev reşnivîs di bin çavan re bê derbaskirin û li gor van pêşveçûnan bê sererastkirin. Min di civînekê de ligel Komîteya Gaz û Petrolê li Parlamentoyê behsa wê ya kir ku pêdiviya Îraqê bi qanunekê heye û pêwîst e reşnivîsa kevin jî bê sererastkirin. Wan jî gotin dixwazin vî karî xilas bikin.
Rûdaw: Ew petrola ji Herêma Kurdistanê bo derve tê şandin heta çiqasî girîng e bo aboriya Îraqê?
Hisên Şehristanî: Niha mîkdara wê petrola li Herêma Kurdistanê tê berhemanîn di navbera 100-130 hezar bermîlane di rojekê de, ev pir girîng e û nêzîka ji sedî 5-6 hinardeya petrola Îraqê pêk tîne ku rojane digihe 2 milyon û 100 hezar bermîlan. Ev mîkdar bo aboriya Îraqê pir girîng e bi taybetî niha ku nirxê bermîleke petrolê li sûkên cîhanê zêdeyî 100 Dolaran e.
Rûdaw: Berî demekê we got ku petrola yedek a Îraqê digihe nêzîka 200 milyar bermîlan. Li gor agahiyên we gaz û petrola yedek li Kurdistanê çiqas e?
Hisên Şehristanî: Ev yedek îro li Îraqê digihe 143 milyar bermîlan bê yedeka Herêma Kurdistanê. Ji ber Herêma Kurdistanê mixabin ti agahiyekê nade me ku em bikarin nirxandinê li ser bikin. Texmîna me ya ne misoger bo yedekê herêmê 30 milyar e, lê em hêvîdar in birayên me li Herêma Kurdistanê wan hejmaran bidin me da ku em hûrbîniyê tê de bikin û bo yedekê Îraqê zêde bikin, wê demê pêşbînî dikim yedekê Îraqê bigihe 173 milyar bermîlan. Lê ew 200 milyarên di kongreya welatên alîkarîbexş de behs kir ne yedekê misoger e.
Rûdaw: Behsa wê ya tê kirin ku dibe Herêma Kurdistanê bi hêla Nabuku ji Asya bo Ewrûpa tê girêdan, helwêsta we çi ye?
Hisên Şehristanî: Axaftinkirin li ser girêdana Herêma Kurdistanê bi wê projeyê ku projeyeke Ewrûpî ye tiştekî ne mumkûn e, ji ber ew gaza Îraqê ye û şandina derve ya gaz û petrola Îraqê tenê bi riya şirketa petrola niştimanî ya Îraqî SOMO dibe. Na be herêmek yan wîlayetek here bi tenê gaz û petrolê bi wî rengî bişîne derve li ser kêfa xwe. Bi awayekî eşkere dibêjim ev jî yek ji kêşeyên m e bû digel herêma Kurdistanê.
Rûdaw: Her ji ber wê yekê bû sala borî we peymanek li gel wezîrê enerjiya Tirkiyê îmze kir. Ji ber peymana we tam piştî peymana hikûmeta Herêma Kurdistanê ya li gel şîrketek Alman a ji bo derxistin û rêkirina gazê çêbû?
Hisên Şehristanî: Me Tirkiye û Yekitiya Ewrûpa jî agahdar kiriye ku peymana rêkirina petrol û gazê, pêwîst e tenê li gel hikûmeta Federalî bê kirin. Ev helwesta hikûmeta Îraqê helwestek ron û eşkere ye, ne tenê nêrîna Hûsên Şehristanî ye. Niha li gor peymana ku me li gel hikûmeta Kurdistanê kiriye, ew petrola xwe ji me re rêdikin. Ev mikurhatina li ser wê yekê ye divê bi vî awayî kar bê rêvebirin. Wekî hûn dizanin Îraq bi niyet e çend santralên mezin ên hilberîna elektrîkê ava bike. Pêwîstiya van santralane bi gazek zêde heye. Ji ber vê yekê me Ewrûpa agehdar kiriye ku Îraq gazê rewaneyî derve nake û eger ji pêdiviyên navxwe zêde neke.
Rûdaw: Ango peymana Hikûmeta Herêma Kurdistanê li gel wê şîrketa Almanya hilawistî dizanin?
Hisên Şehristanî: Helwest zelal e, ji bilî Hikûmeta Federalî mafê ti aliyek nîne ku peymana rêkirina petrol û gazê mor bike. Niha Herêma Kurdistanê jî li gel me xwedî heman fikrî ye ku nikare rasterast petrol û gazê rêke derve. Me çar salan li ser vê meseleyê milmilanê kir û herî dawî gihan wê yekê ku bi rêya Hikûmeta Federalî petrolê rêkin. Ne Tirkiye û ne jî Yekitiya Ewrûpa ne amade ne gazê bikirin û eger Hikûmeta Federalî nepejirîne.
Rûdaw: Lîsteyek we ya reş ji şîrketên ku peymana petrolê li gel Herêma Kurdistanê kirine hebû, piştî derketina we ji wezareta petrolê, çi li wê lîsteyê hat?
Husên Şehristanî: Helwesta me ew bû çi şîrketek bêyî pejirandina hikûmeta Federalî peymana geşkirina zeviyên petrol û gaze bide, em wekî peymanek rast nabînin û ev helwest tiştek cigar e. Çi şîrketek peymanên bi vî awayî kiribin, em naxwazin ligel peyman girê bidin. Lê ev ne lîsta reş e, ji ber lîsta reş wezareta plandanînê datîne.
Rûdaw: Daxwazek heye ku ji bo çareserkirina pirsgirêkên niha navbera aliyên siyasî yên İraqê, serokê Herêma Kurdistanê Mesûd Barzanî serdana Bexdayê bike. Hun vê serdanê bi pêwîst dibînin?
Hisên Şehristanî: Ji hemû kesayetên siyasî û bi birayê min ê birêz kek Mesûd ve jî dixwazin bila beşdar bibin. Ango ji serokkomar, serokwezîr, serokê parlemento û serokê fraksyonên siyasî hemû dixwazin ji bo dîtina awayekê ji hev têgihiştinê beşdar bibin. Îraq bi vê pêkhateya civakî ne gengaz e ku ti aliyek bi tenê serokatiya projeyekê bike. Bi baweriya min sê beşên serekî yên civaka Îraqê ku Şîe, Sûnne û Kurd in, divê di her dariştinek a projeyên Îraqê de bi awayek temam beşdar bibin.